Congress approves new rules regulating Jan 6 electoral vote count…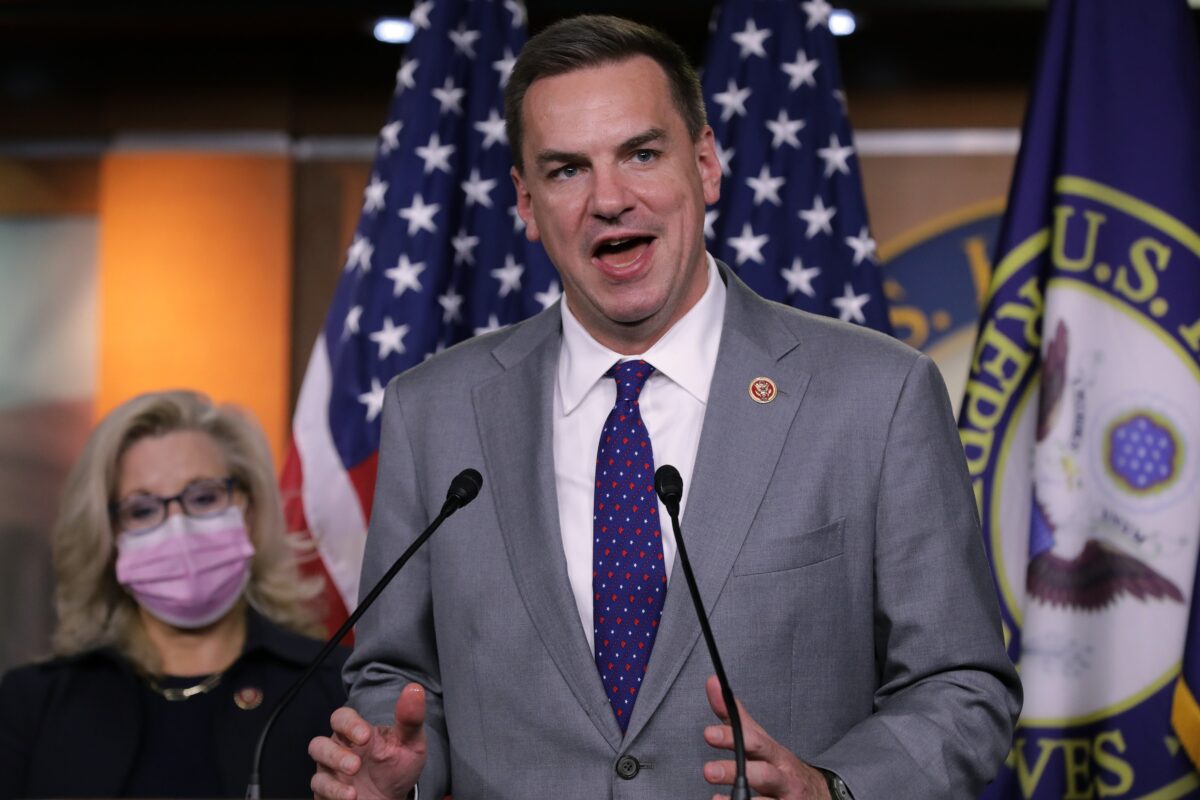 EPOCH TIMES — The House of Representatives and the Senate on Sunday adopted rules that outline how the counting of Electoral College votes will take place on Jan. 6.
The rules were passed without recorded votes. Instead, a voice vote was used in both chambers.
The guidance, introduced by Senate Majority Leader Mitch McConnell (R-Ky.), says the chambers will meet in a joint session on Jan. 6 presided over by Vice President Mike Pence.
Pence, as president of the Senate, will open "all the certificates and papers purporting to be certificates of the electoral votes," the rules state, a nod to how seven states sent so-called competing electors, or certificates for both Democratic presidential nominee Joe Biden and President Donald Trump, to Washington.
The certificates and papers will be opened, presented, and acted upon in alphabetical order, starting with Alabama.
This is when dozens of Republicans—50 representatives and 12 senators, according to an Epoch Times tally—are planning to object to some certificates, alleging election irregularities including voter fraud and failure to follow state election laws.
That will trigger a withdrawal from the joint session and a two-hour debate, followed by votes in each chamber. Only with a majority vote from both the House and the Senate would a challenge be upheld, which even supporters find unlikely, considering Democrats who control the House and Senate Republican leadership, including McConnell, have expressed disapproval with the plan to object.
House Speaker Nancy Pelosi (D-Calif.) in a letter to colleagues on Sunday noted that objections can happen but said, at the end of the day, Biden "will be officially declared the next president."
"On Monday, we will have a clearer picture of how many state votes will be subject to an objection. Our choice is not to use the forum to debate the presidency of Donald Trump," she added.
Reps. Ron Estes (R-Kan.), Tracey Mann (R-Kan.), and Jacob LaTurner (R-Kan.) said Sunday they will join in the objections, saying in a statement that several states are "facing serious allegations of voter fraud and violations of their own state law."
"This action is not taken lightly and comes after extensive study and research. Kansans deserve to know that all legal, and only legal, votes were counted. We hope our actions begin to restore the confidence of tens of millions of our fellow Americans that feel their sacred right to vote is under attack," they added.
Reps. Jim Jordan (R-Ohio) and Richard Hudson (R-N.C.) also announced Sunday they'll object.
Biden May Owe Up To $500,000 In Back Taxes
Democrat President Joe Biden, who has repeatedly demanded that the wealthy "pay their fair share" in taxes, may owe up to $500,000 in back taxes, according a lawmaker's analysis of a new non-partisan congressional report.
The report comes as Biden is pushing his party to pass a massive $3.5 trillion bill that has been widely criticized as a leftist wish list, which comes as inflation rates have skyrocketed under Biden's presidency. The report also comes as Biden is trying to beef up the IRS by $80 billion to crack down on what he claims are people not paying their taxes.
The New York Post reports:
"A House Ways and Means Committee draft of the bill would end the accounting trick apparently exploited by Biden and boost IRS funding for audits — but the new report, drafted by the Congressional Research Service and provided to The Post, suggests Biden owes taxes under current rules, according to the congressman who requested it."
"Joe Biden wants to raise taxes by $2.1 trillion while claiming the rich need to pay their 'fair share.' But in 2017, multi-millionaire Joe Biden skirted his payroll taxes — the very taxes that fund Medicare and Obamacare," Rep. Jim Banks (R-IN), chairman of the Republican Study Committee (RSC), said in a statement to the Post. "According to the criteria CRS provided to my office, he owes the IRS and the American people hundreds of thousands of dollars in back taxes. Every American should know about Joe Biden's tax hypocrisy."
Banks alleged that the report shows that Biden, who is not actually named in the report, misused "S corporations" to avoid paying Medicare tax on speaking fees and book sales while he was out of office during the Trump administration.
The Post added:
Biden and first lady Jill Biden routed more than $13 million through S corporations and counted less than $800,000 of it as salary eligible for the Medicare tax — exempting the rest from what would have been a 3.8 percent rate, the Wall Street Journal reported. The CRS report doesn't name Biden but analyzes cases in which the IRS won a judgment against taxpayers who paid themselves suspiciously low salaries from S corporations and counted most of the revenue as "distributions" exempt from the Medicare tax. …
Tax law experts told The Post that the CRS report underscores the long-standing controversy, but that it doesn't necessarily break new ground. They say the IRS simply doesn't have the resources to make sure that all S corporations reasonably assess what counts as salary.
Reason Magazine's October issued noted that Biden's plan to beef up the IRS by $80 billion would effectively result in a world where "every one of your noncash financial transactions—a restaurant meal, a Venmo transfer to a friend, maybe some bitcoin bought on the dips—was automatically reported to a beefed-up, audit-hungry IRS."
Hunter Biden emails boast ties to White House and China
Hunter Biden's business contacts touted his access to his father, "State, Treasury," his relationship with then-Secretary of State John Kerry's stepson, as well as his ties to the "highest level" in China, as they weighed whether to work with him on a potential Libya deal in 2015, newly uncovered emails show.
The two emails — published by Insider on Thursday — date back to 2015, when Joe Biden was vice president, and reference getting Hunter's help on a deal regarding billions in Libyan assets frozen by the Obama administration.
The emails are unrelated to Hunter's infamous laptop.
In the first email, dated Jan. 28, 2015, Democratic donor Sam Jauhari repeatedly referred to Hunter as "#2 son" — an apparent reference to Joe Biden's VP role at the time — and noted that Hunter had requested a $2 million retainer.  
The business contact listed a string of positives to working with Hunter, including his business relationship with Kerry's stepson Chris Heinz and Hunter's apparent self-proclaimed high-level access in China.
Cruz Challenges AOC And Other Democrats To Visit Catastrophe At Southern Border
Cruz mocks Ocasio-Cortez in Senate floor speech, challenges Dems to 'go see the Biden cages'
Republican Sen. Ted Cruz mocked Democratic Rep. Alexandria Ocasio-Cortez and her previous visit to a migrant facility, and issued a "simple challenge" to her and her colleagues to visit the "Biden cages" holding migrants amid the border crisis.
"Mr. President, every Democrat who stood up and lamented kids in cages, in the House of Representatives, Representative Ocasio-Cortez, has a famous photo of her grasping her head by the kids in cages," Cruz said as he imitated the photo. "Well, I'm going to give a simple challenge for Representative Ocasio-Cortez and for every Democrat in this body. Go see the Biden cages with your own eyes."
Cruz's comments came during a Senate floor speech on Wednesday regarding the influx of Haitian migrants at the U.S. border with Mexico, with more than 14,000 migrants seen camped under a bridge in Del Rio, Texas. Cruz called out Democrats for not visiting the border to witness the crisis, while noting they were vocal about migration facilities during the Trump administration.
"Why does Joe Biden refuse to go to the Rio Grande Valley? Because if he goes, the TV cameras will come with him," Cruz added later in his speech. "Why does Kamala Harris, who's supposed to be the border czar, she's supposed to be in charge of this, why won't she go to the Rio Grande Valley? Because if she went, the TV cameras would come and would show the Biden cages. And the Democrats are counting on the corrupt corporate media to suddenly say nothing to see here. 15,000 Haitians under a bridge in Del Rio. Nothing to see here. Anyone want to know what Joe Biden's favorite ice cream flavor is? That's the news!"
Ocasio-Cortez visited a West Texas city housing migrant children in 2018 under the Trump administration, and was photographed standing near fencing, with her hands over her face, appearing visibly upset.